The 8x8 Voice over Teams Solution amplifies your Microsoft Teams Investment through a cloud-based PBX-to-PBX integration with Microsoft Phone System
For enterprises standardising on O365 and looking to optimise ROI the Microsoft Teams adoption is the perfect solution to enable a full collaboration experience across their entire organisation.
However some are concerned about implementing the Microsoft Phone System for Teams as a telephony solution due to its lack of the accustomed PBX features.
The good news is that you can complement Teams with an enterprise-grade cloud voice communications solution that keeps Teams at the center of your user's collaboration experience while benefiting from unlimited calling plans to 47 countries worldwide. The PSTN presence in 38 countries all running on the industry's most reliable telephony communications platforms.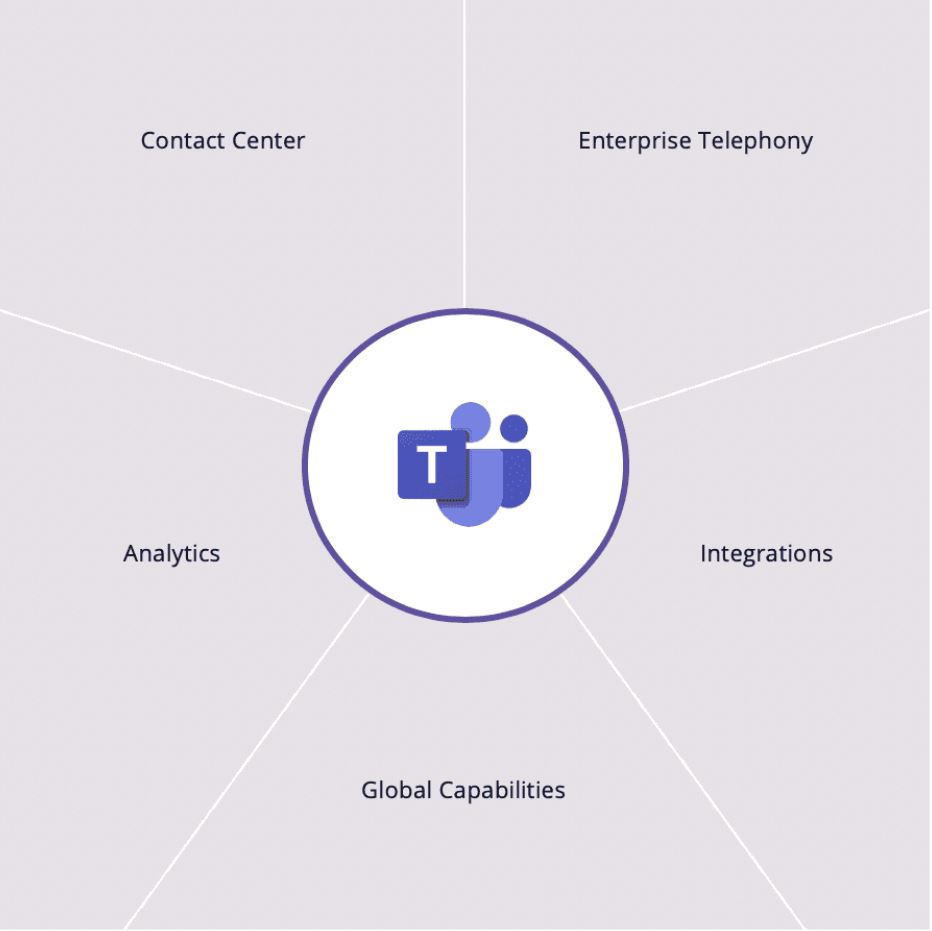 Increase User Experience
Because 8x8 Voice for Microsoft Teams integrates with the Microsoft Phone System via Direct Routing, there is no change to the Teams user experience for making and receiving calls. And with a simple centralised administrative interface, the configuration of Teams users on 8x8 requires only a few easy steps meaning your Teams users can begin taking calls on the 8x8 network in minutes.
Global presence
8x8's voice communications platform has a truly global presence, with full PSTN access in 38 countries, DIDs and toll-free numbers in 120+ countries and unlimited calling plans in up to 47 countries. With multiple geo-redundant data centres located around the globe along with the patented Global ReachTM technology, 8x8's industry-leading availability ensures that each and every call gets connected. That's why 8x8 has been the only UCaaS Gartner magic quadrant leader 8 times in a row.
Using the 8x8 solution, all your employees can communicate with each other as well as externally on a single communications platform, regardless of whether they are Teams users or not keeping them connected using any device, whether it's a physical phone, 8x8's Virtual Office desktop or mobile client or Microsoft Teams.
Native business application integrations
Native integrations with 35 different business applications allowing for call screen synchronisation and logging of call information, including links to the call recordings.
8x8 Voice for Microsoft Teams integrates telephony natively with other applications and business applications such as CRM apps. Deployed in the cloud, it removes the key obstacles associated with implementation of 3rd party communications solutions in conjunction with Microsoft Teams.
Native Contact Center Integration and Applications
Native contact center integration with a full complement of contact center applications including IVR, inbound and outbound contact center, workforce optimisation, and call screen synchronisation.
Lower Total Cost of Ownership
The total cost of ownership using 8x8's cloud communications service is demonstrably lower compared to more expensive dedicated or shared managed service providers that also offer Direct Routing integrations with Microsoft Teams
No Bots or plugins
Because this is a Direct Routing integration, no bots need to be downloaded and added to the Microsoft Teams bot framework and no client or browser plugins are required either. Users can benefit from the exact same user experience when making calls, either from the desktop app, the mobile app or the browser app. This eliminates the need for any special retraining of existing Teams users as well as any modification to onboarding programs for new users.
End to End Analytics
End to end analytics, with full insight into calling quality and performance metrics and activity history as well as any call recordings and speech analytics across the entire enterprise, including Microsoft Teams users.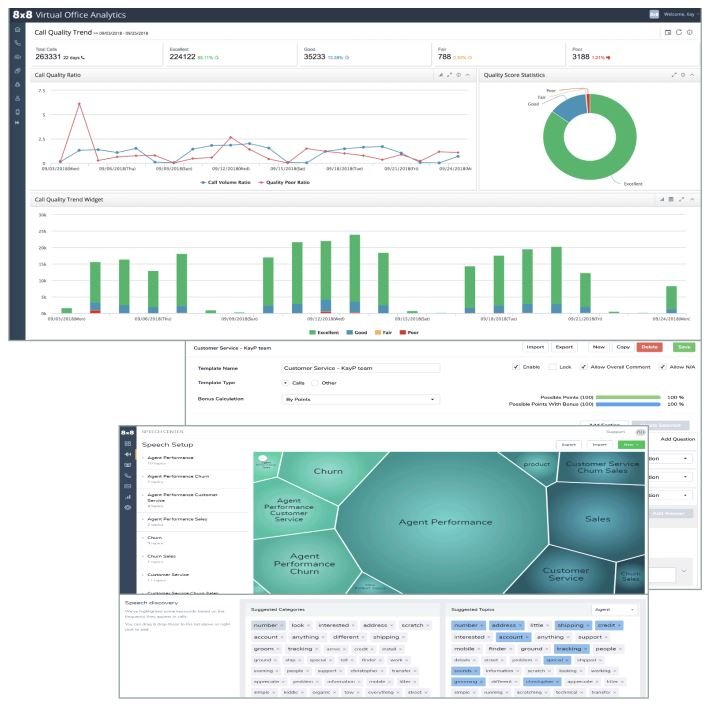 All provided from one vendor running on one platform globally. One comprehensive communications solution that works seamlessly with Microsoft Teams.

Find out more about 8x8 Voice over Teams integration