VOHKUS CASE STUDY
MICROSOFT OFFICE 365 MIGRATION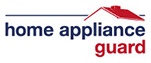 Home Appliance Guard – a leader in UK home appliance insurance and warranties – was attracted by the reliability, stability and security of Office 365, and the fact that there would be no capital expenditure involved in migration.
CONSULT
Vohkus's planning of the Office 365 environment took around two months, following which a link was made between Office 365 and the client's on-premises Active Directory environment. This was then replicated to Office 365.
DEPLOY
During the process, Vohkus carried out a number of remediation activities to deal with oversized mailboxes, corruptions, and to identify mailboxes of people who had left the business; the latter were archived and not migrated. A period of parallel running took place after migration to ensure the solution was performing as expected; Vohkus then helped decommission the old systems.
For more details regarding Vohkus migration for Microsoft Office 365, download the case study today and contact your Vohkus account manager for any further information.